Topic: Results
Online Help
---
Printing
You can print the output by clicking the

button. Normally, printing is performed after calculations. When you click the button, the print preview dialog will be displayed: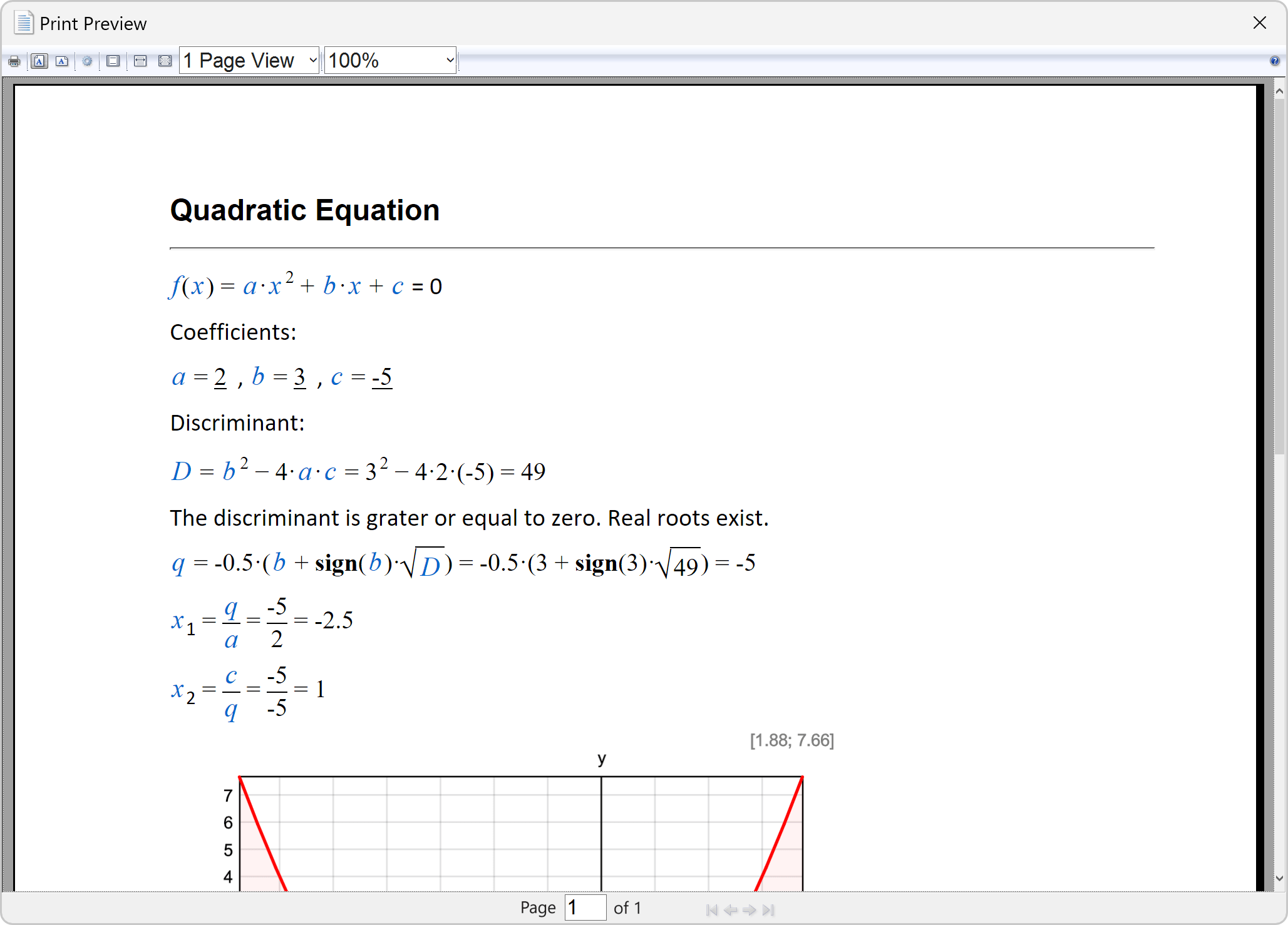 It allows you to set the printing layout and margins. Click the

button to change the paper size and type. Finally, press the

button. A printer selection dialog will appear. Choose the preferred printer and click "Print".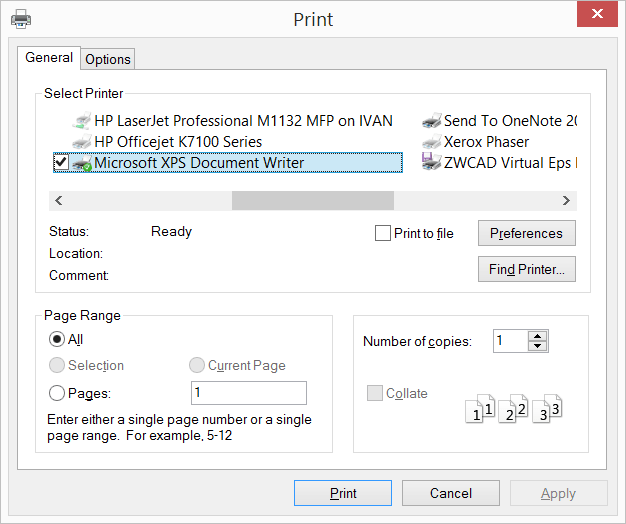 Printing in Calcpad uses the built-in functionality of Windows and Edge. The above screenshots may look differently on your computer, depending on the versions you use. Alternatively, you can right click in the output window and select "Print preview..." from the context menu. If you select "Print", you will skip the preview and proceed directly to printing.